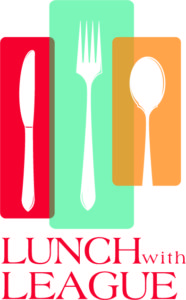 The Junior League of Lansing is committed to making an impact
on the Essential Needs in our community.
Friday, November 8, 2019
11:30 a.m. to 2:30 p.m.
Location: The University Club of Michigan State University
Address: 3435 Forest Road,  Lansing, MI 48910
Purpose & Values
Lunch With League is the Junior League of Lansing's largest annual fundraiser. The funds raised from Lunch With League go to organizations and community projects that provide essential needs including food, shelter and access to those who need it most.
Because we value the positive impact our League makes in the community, we are committed to identifying problems that face greater Lansing and developing solutions; using fundraising dollars to support community projects; and executing community projects within collaborative partnerships that include a diversity of people and organizations.
Help the Junior League of Lansing give back to our community by purchasing a ticket to Lunch With League! Can't make the event? Donate by giving a Celebrity Server a tip!
Celebrity Servers