Welcome to the Junior League of Lansing! I bring you greetings on behalf of our membership comprised of a diverse powerhouse of more than 350 women. The JLL is an unstoppable group of committed volunteers; women who work together to become trained volunteers and create positive change in our community. JLL is committed to promoting voluntarism, developing the potential of women and improving the community through the effective action and leadership of trained volunteers.
JLL offers women a place to volunteer, hone their leadership skills and make an impact. We are the community connectors—the agents of change—who bring leaders together to improve life in the greater Lansing community. Each of our members plays a crucial role in shaping the future of the community in which we live.
Founded in 1948, the Junior League of Lansing was created on the belief that through civic education, hands-on service and leadership development that we can create a ripple effect of positive change within our community. JLL has an exceptional legacy of service as its foundation and continues to work to build on this momentum and make a positive impact within our community. With our focus on essential needs, the JLL has transformed our community by supporting more than 100 organizations with donations of volunteer hours and funding. JLL is committed to investing in the essentials for our community by empowering members of the community to provide access and to secure food and shelter.
The Junior League of Lansing embraces diverse perspectives, builds partnerships and inspires shared solutions. Whether you are serving an agency in need, considering membership or interested in making a financial gift to support our mission, please join us as we continue to develop leaders and improve the greater Lansing community.
We invite you to explore our website so you can discover more about our dedicated volunteers and our organization. Thank you for taking time to learn more about the Junior League of Lansing and your interest and support of our mission.
In Service,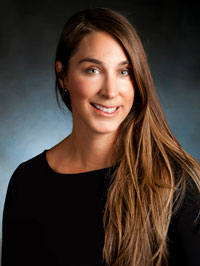 Heather S. Frick, 2018-2019 President