Welcome to the 88th year of the Junior League of Lansing! It is my honor and privilege to serve as President for the 2019-2020 League year.
Throughout my years with the JLL, I have witnessed the heartfelt service, kindness and dedication of our members in their efforts to make a positive impact in mid-Michigan. I am incredibly proud to be a part of an organization that fosters a profound appreciation of our mission: promoting voluntarism, developing the potential of women, and improving the community through effective action and leadership from trained volunteers.
As a new League years begins, this is an opportune time to reflect on your connection to the League, weather it be 5 months, 5 years or 25 years – to quote the book of the Junior League of Lansing – "to celebrate the past with pride, acknowledge the accomplishments of today's membership with respect, and understand the long road that together we have taken as a League." The JLL is only as strong as our members are engaged.  Lean in.
When I started in the JLL nearly 10 years ago, I'd never led a major project, set a meeting agenda, taken minutes or made many friends beyond those I found in college. Since joining the JLL, I've taken advantage of every opportunity from learning management skills from the powerhouse women around me, growing my leadership skills through training, connecting to a group of women who have become lifelong friends, to growing my responsibilities and skillset. This organization has given me an opportunity to hone skills that translate from the JLL to my personal, professional life and beyond. And I wish the same for every member of the JLL.
While change is on the horizon for the year ahead, I'm honored to lead an organization of women who share a proud history and a unified vision for the future. We know this year we will:
Embark on a strategic planning process to better define who we are and how we want to serve,
Feed the hungry, provide shelter to those in need, and hear directly from members about how we impact the immediate needs of our community,
Challenge ourselves and be challenged along the way,
Wrestle with big questions about the future of our organization,
Launch a community convening to better address issues facing mid-Michigan,
Have many moments of solidarity and others where our opinions will differ,
Push ourselves to work smarter not harder to meet our goals, and,
We will actively pursue creative problem solving and inject more fun into our time together and in the community.
While I know we will have our share of highs, lows and, of course, will need to address the unexpected along the way, I encourage each of you to lift each other up. Take a moment to reflect not only on why you joined the JLL but why you stay. What do you want from your League? How can you be supported and how can you support others? Every person in the JLL carries with them a unique set of life experiences and circumstances that shaped the way they serve others. Take the time to listen, learn and lift each other up.
On behalf of the 2019-2020 Board, we are excited to continue the work that began in mid-Michigan more than eight decades ago when 19 women banded together under the common purpose of contributing to the social, civic and cultural projects in the community.
From the original members who brought the Junior League to life, to the members who propelled the organization forward for nearly 90 years, to the women active in League today – I strongly believe that the power of the Junior League comes from the collective power of its women and together, we are going to make this a great year. #WeGotThis
In Service,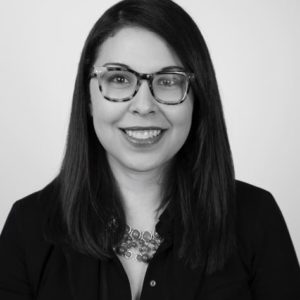 Sarah Gonzales Triplett, 2019-2020 President