November 14-18, 2022
This year, JLL is excited to host Advocacy Week, to share information about some of the wonderful organizations in the Greater Lansing area who support community members all year long. Throughout the week, we will feature local organizations on our social media sites – @juniorleagueoflansing, @jloflansing and @jllansing. The groups we will highlight include:
---
Special Event:
November GMM & Advocacy Week Panel
November 15, 2022 | 6:00 – 8:30
Register Here
Registration is for members only.
Joining us for the November GMM is a panel of women from 5 different Lansing organizations whom we have supported through our community grants. These women will be talking about how the JLL Grant has helped their organizations grow and serve the community.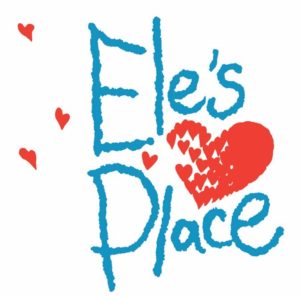 Ele's Place provides grief support to children and teens, ages 3-18 as well as young adults, ages 18-28. They also partner with local schools to hold groups onsite at the schools. All of their services are free to families and the host schools. Their vision is that no child should grieve alone.
Speaker: Dawn Haddad
Dawn Haddad – Director of Development at Ele's Place – Capital Region. Dawn was a long time volunteer at the organization before becoming a staff member. She is also a past participant in their Young Adult grief support group. She is a recent 'empty nester' who enjoys all of the things mid-Michigan has to offer including membership in the Greater Lansing Optimist Club and National Association of Career Women.

The mission of Greater Lansing Food Bank is to partner to alleviate hunger one meal at a time to create a future where everyone has access to nourishing food. We achieve this mission by providing nutritious food through specialized services and our network of more than 140 member agencies across the mid-Michigan counties of Clare, Clinton, Eaton, Gratiot, Ingham, Isabella and Shiawassee.
Speaker: Kirsten Feldpausch
Kirsten Feldpausch is the Special Gifts Manager at Greater Lansing Food Bank in Bath, Michigan. Kirsten found her niche in food access work as it combined her upbringing and love for agriculture with her budding interest in public health. She holds a B.S. in International Agriculture and Rural Development from Cornell University where she concentrated in Sustainable Food Systems.
Refugee Development Center
Speaker: Mariah Schafer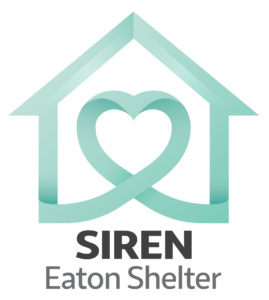 SIREN/Eaton Shelter is the only family shelter program in Eaton County. We serve individuals who have been affected by domestic violence and homelessness, by offering housing assistance, personal needs assistance, and advocacy programs.
Speaker: Tracie Socey
My name is Tracie Socey and I am the Volunteer Outreach Coordinator for SIREN/Eaton Shelter. I have been with SIREN since September of 2021, and happy to have the opportunity to work with an organization that makes such a substantial impact on the community in which I live.

South Lansing Community Development Association
Speaker: TBD