2021 Lunch With League Celebrity Servers

Fonda J. Brewer
Trustee, Delta Township
Tip Fonda
Fonda J. Brewer was appointed to the Township Board in October 2018 as a Trustee and elected to serve a four-year term in the 2020 Primary Election. She is the proud mother of one adult daughter.
Her journey also has had a few amazing twists, including working as a Human Resources Director for Hanna Barbera Productions and Turner Broadcasting and as a manager of Human Resources for Columbia Pictures all prior to returning back to her home state of Michigan where she was a manager in the Field Services Department at the Michigan Education Special Services Association. She retired from MESSA in spring 2015.
Believing that retirement from Corporate America set the stage to journey into the world of entrepreneurship, Fonda took her marketing, people and organizational skills and started the Weave & Lash Bar, a beauty bar. Understanding the importance of practicing "pay it forward," she passed the torch over to her lead stylist and retired from the salon business.
Fonda currently serves on the Foster Care Review Board for Region 2-2, The Foster Care Advisory Board, the Communities In Schools of Michigan Board of Directors and was appointed by Gov. Gretchen Whitmer to the Board of Dentistry in 2019 for a four-year term. Previously, she served on the McLaren Hospital Foundation Board and Membership Chair for the LesMeres et' Debutantes of Greater Lansing. She was also a member of Jack and Jill of America-Greater Lansing Chapter and is a current member of the NAACP-Lansing Branch and the Michigan Municipal League's Black Caucus. Fonda is a member of New Mount Calvary Baptist Church where she serves as the Director of Social Media and Community Engagement. Also participated as a Mentor for LEAP, One & All Entrepreneur program.
In addition to the organizations listed above, Ms. Brewer is currently involved in the following:
Mid Mich. Martin Luther King Jr. Holiday Luncheon as the Manager of Ticketing
Saturday Morning Breakfast – feeding homeless community
Reading to Waverly elementary children during March reading month
Lansing Branch NAACP: 55th Freedom Fund Chair and Women In NAACP Committee Chair
---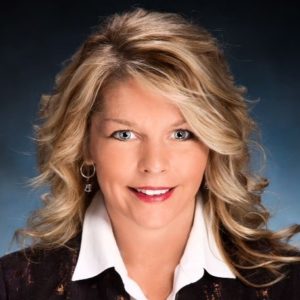 Amie Brown
Real Estate Broker, Coldwell Banker Hubbell BriarWood
Tip Amie
MSU Motion Dancer 91-94, Coached Cheer, Dance & Gymnastics at HS and Little League levels, and also Group Fitness Instructor for 28 years (20 years at Sparrow's MAC). I worked 16 years in Telecommunication and then transitioned to Real Estate eight years ago, spending my whole Real Estate career at Coldwell Banker Hubbell BriarWood.
---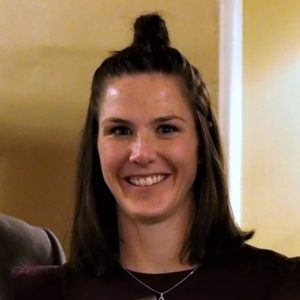 Rebecca Johnson
Executive Director, Todd Martin Youth Leadership
Tip Rebecca
Rebecca is the Executive Director of Todd Martin Youth Leadership, a Lansing-based non-profit that provides education, tennis, and leadership programming for under-resourced youth. She has been in this role for over 4 years and previously worked for the organization for a year as the High School Coordinator.
Rebecca graduated from Northwestern University in 2011 and moved to St. Louis, MO to teach middle school special education math, where she also earned her Master's Degree in Special Education.
After getting married in 2014, Rebecca moved to Milwaukee where she completed her Master's in Social Work and worked as a School Social Worker.
Rebecca is married to Ronnie and they have two children, Elizabeth (4) and Isaiah (6 mo).
---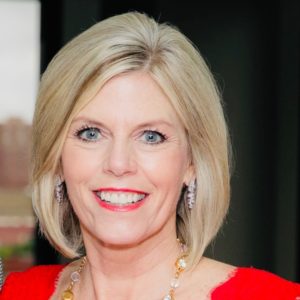 Sheri Jones
6 and 11 P.M. News Anchor, WLNS 6 News Lansing
Tip Sheri
Sheri Jones is an award-winning journalist who currently anchors the 6 and 11 o'clock news for CBS Affiliate WLNS TV6 in Lansing, Michigan. Sheri leads the station's exclusive Crime Stoppers program, which has aided in the capture of many of mid-Michigan's most wanted fugitive felons. Sheri was recently inducted into the Michigan Association of Broadcasters Hall of Fame and is also a member of the National Academy of Television Arts and Sciences Silver Circle for 25 years of service and dedication to the broadcasting industry. Her many awards include: three Emmy nominations for her work as a script writer and anchor; Outstanding Advocate for Crime Victim's Rights from state of Michigan; honors from the Associated Press, Michigan Association of Broadcasters, Central Michigan Crime Prevention Association and Crime Prevention Association of Michigan; 2013 Women's Hall of Fame Extraordinary Woman; Delta Township's 2012 Citizen of the Year; National Association of Professional Women's 2011 Woman of the Year; Lansing Regional Chamber of Commerce's Athena Award; Jack Breslin Walk of Life Award from Ingham Regional Medical Center; the Distinguished Citizen Award from the Boy Scouts of America; the Outstanding Volunteer Award from the Susan G. Komen for the Cure Foundation; South Lansing Community Service Person of the Year. When she's not anchoring, she's serving the community through a number of groups, including the Juvenile Diabetes Research Foundation, Children's Trust Fund of Michigan, ATHENA International, Michigan ATHENA and Child and Family Services- Capital Area.
---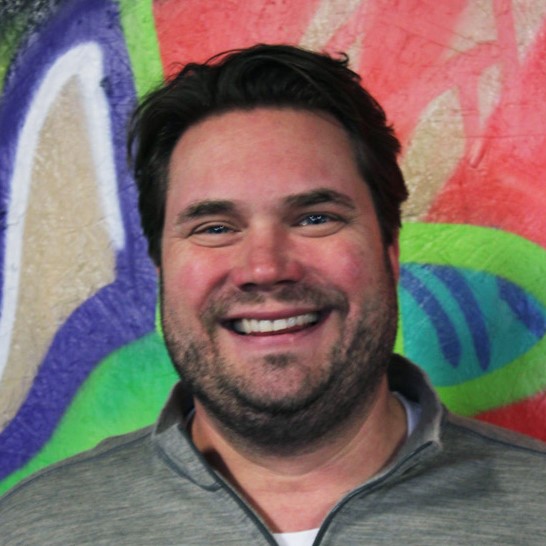 Erik Larson
Executive Director, Impression 5 Science Center
Tip Erik
My mother, Marilyn Doty Larson, was a member of Junior League of Lansing in the late 60s when the concept of Impression 5 was first being created. The League was pivotal in the success opening of the Science Center in 1972. I am so pleased to giveback to the League through this volunteer opportunity as Impression 5 prepares to turn 50 in 2022! Thank you for having me.
---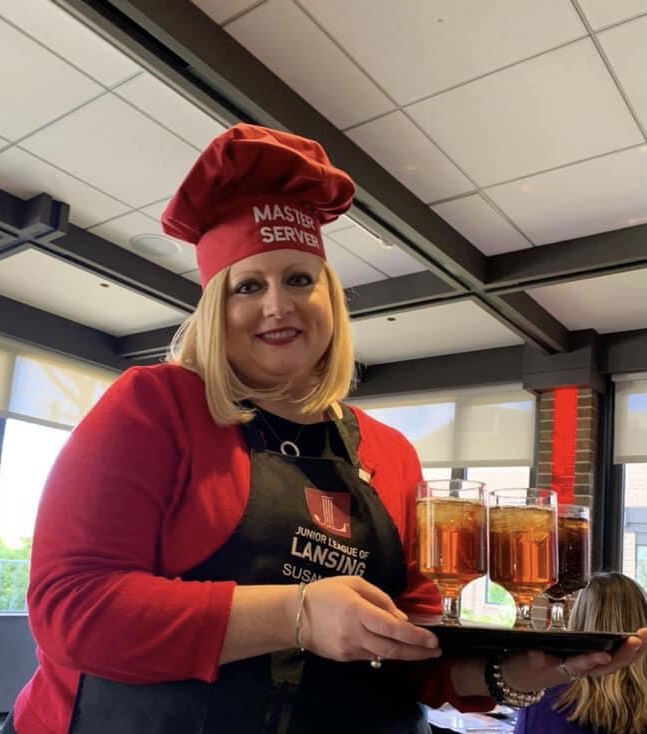 Susan Lutz
Executive Vice President, Junior League of Lansing
Tip Susan
Susan is a proud member of the Junior League of Lansing and currently serves as the Executive Vice President of the organization. She is in her 17th year of membership in League and is deeply humbled to be a past-President of this dynamic organization. Some of her favorite League experiences involve sharing her leadership and love of giving back to the community with her fellow League members. Susan is the Director of Strategy and Compliance for Specialty Eye Institute in Jackson. She is a Certified Ophthalmic Executive and holds a Master of Public Administration with a concentration in Healthcare Administration from Western Michigan University. She is currently the Immediate Past-President of the Michigan Medical Group Management Association and a member of several other professional medical organizations. As an alumna member of the Gamma Phi Beta Sorority, Susan serves in several volunteer leader roles and has been actively doing so for over 20 years. Susan lives in East Lansing with her beloved English Bulldog, Winston.
---
Michelle Massey
VP Community Outreach and Customer Support, TechSmith
Tip Michelle
Michelle Massey serves as the Vice President of Community Outreach and Customer Operations for TechSmith. With more than 25 years of Information Technology industry experience, Massey has extensive experience in community engagement, business operations, corporate planning, support and proposal development.
Her current responsibilities include growing the philanthropic impact in k12 education and engagement into STEM fields for underrepresented and underserved communities. In addition, she is responsible for TechSmith's customer and technical support teams to maximize the impact of the customer support experience for customers.
Prior to joining TechSmith, Massey worked at Dewpoint where she was responsible for business development, marketing and charitable contributions. Massey assisted in the management of Dewpoint's overall brand and the organization's corporate image through marketing, public relations and community involvement.
A strong supporter of the Lansing region, Massey has sat on boards for Ele's Place, Sparrow Foundation and Michigan State University Museum. She is currently on boards for the Lansing Art Gallery and Education Center, Lansing Regional Chamber of Commerce and Wharton Center.
Massey earned both her Bachelor's Degree in Communications/Telecommunications and her Masters in International Telecommunications, from Michigan State University.
---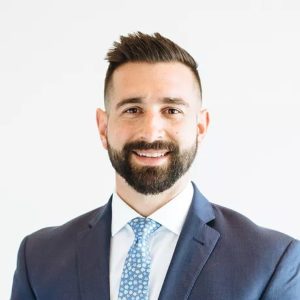 John McGraw
Director of Development, River Caddis Development
Tip John
I was born and raised in the greater Lansing area. I am married to my wife Alex and have three children (Paisley-6, Jack-4, Theodore-6mo). We all have a heart for serving and growing our community both personally and professionally. Professionally, I am Director of Development for a family-owned and operated real estate development firm that develops commercial real estate across the country. As a family and people in this community, we thrive understanding and working through our own daily struggles and are always seeking to learn to grow as people mentally, emotionally and spiritually.
---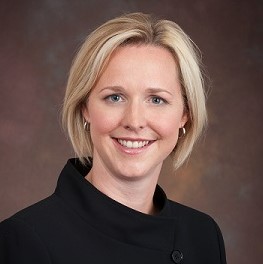 Courtney Millbrook
Executive Director, Lansing Symphony Orchestra
Tip Courtney
Courtney Millbrook has been Executive Director of the Lansing Symphony Orchestra since 2009. Prior to LSO she has served on the staff of Wharton Center, Meijer Gardens & Sculpture Park, and American Cancer Society. She currently resides in her hometown of Grand Ledge with her husband, Travis, son, Grady, daughter, Vivian and dog, Sammy. Her least favorite family activity is packing lunch so this whole "Lunch With the League" thing is perfect!
---
Danielle Robinson
AVP, Corporate Philanthropy, Jackson National Life Insurance Company (Jackson)
Tip Danielle
With more than 15 years experience in corporate philanthropy, Danielle Robinson inspires generosity and community involvement at Jackson National Life Insurance Company (Jackson). Danielle looks after the company's corporate giving programs and serves as Executive Director of Jackson Charitable Foundation, a nonprofit with the mission to increase financial education across the country. She also volunteers on the Habitat for Humanity Capital Region Board of Directors and with many other community causes including Ele's Place, the Boys & Girls Club of Lansing and St. John Music Ministry. Danielle holds a bachelor's degree in communications and specialization in public relations from Michigan State University. Danielle and her husband, Ryan, reside in downtown Lansing and are both Michigan natives.
---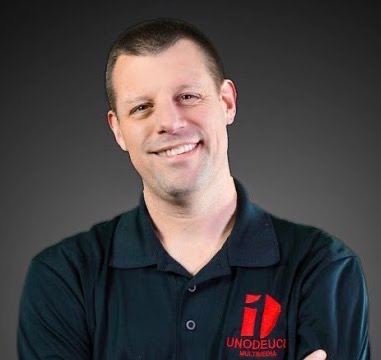 Paul Schmidt
Creative Video Strategist, UnoDeuce Multimedia
Tip Paul
Paul has been a visual storyteller for his entire career starting out in broadcast television then moving onto non profit video production until he founded UnoDeuce in 2001. 20 years later, UnoDeuce is going strong and creating new stories for non-profits all over the country. He currently lives, works, plays and volunteers all over Lansing with his wife, Elisa and brand new pup, Harper.
---
Diana Tarpoff
President, R.E. Olds Foundation
Tip Diana
I am a past President of the Junior League of Lansing and native of the Lansing area. I am also a retired Reading Specialist from the Lansing School District. Currently, I head up the R.E. Olds Foundation as a steward of the legacy of my great-grandfather, R.E. Olds. Our philanthropy focuses on education, youth and families, animal welfare, and environmental issues in the greater Lansing area.